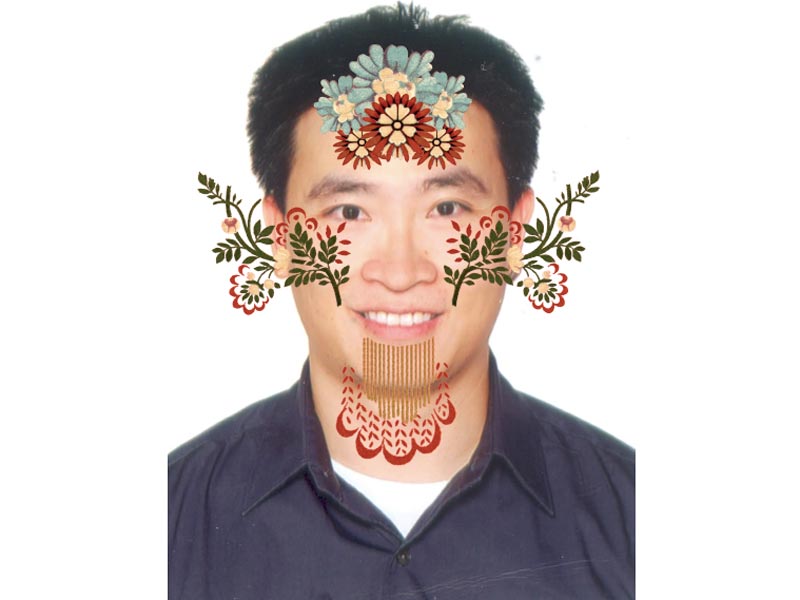 The first sketch of the idea by Pete.
Please see the original project post on Mirror, Mirror for more details on the project.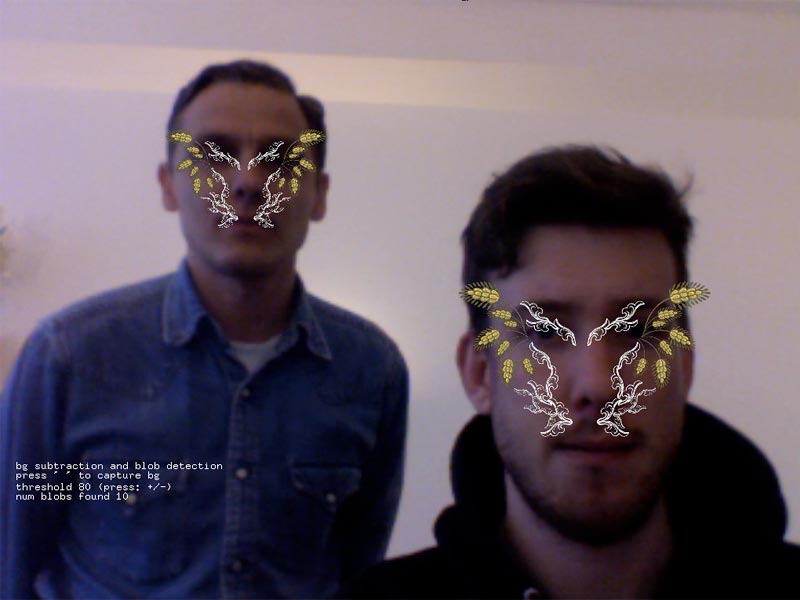 First successful multi-person track.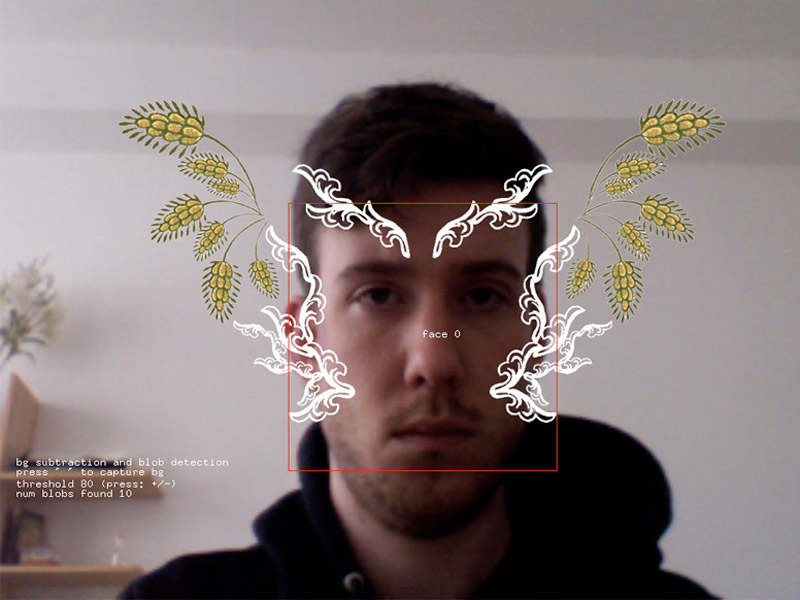 First successful track with a mask larger than the face itself.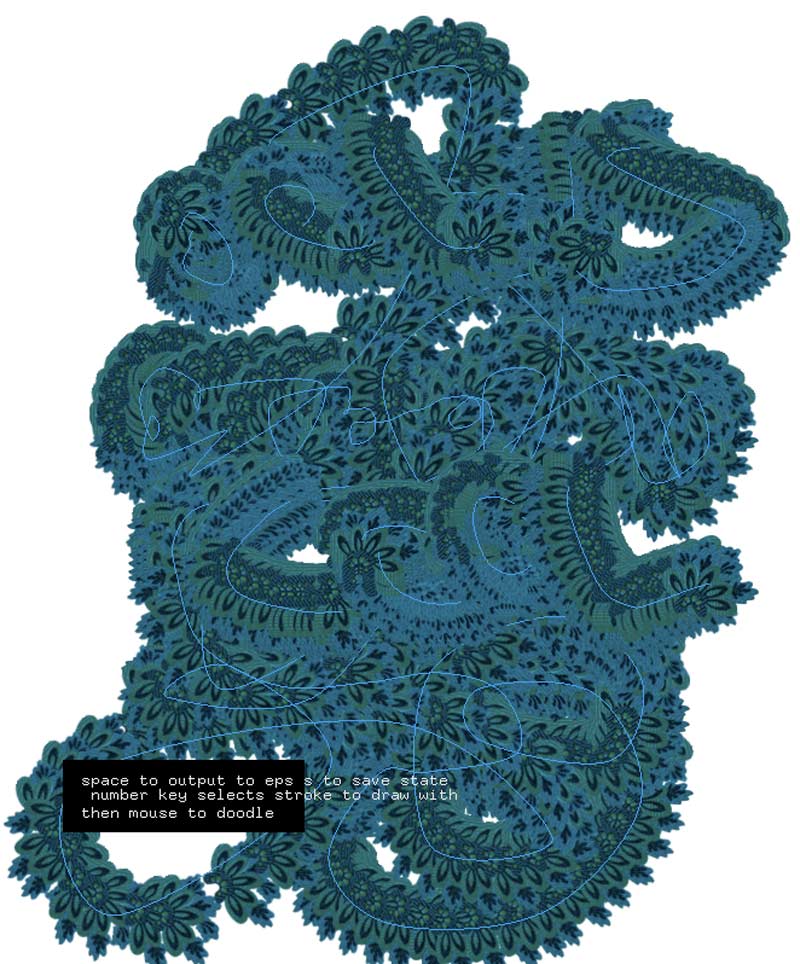 We created a custom drawing tool to allow Pete to generate mask paths for the installation. This is a grab of one of the first paths drawn.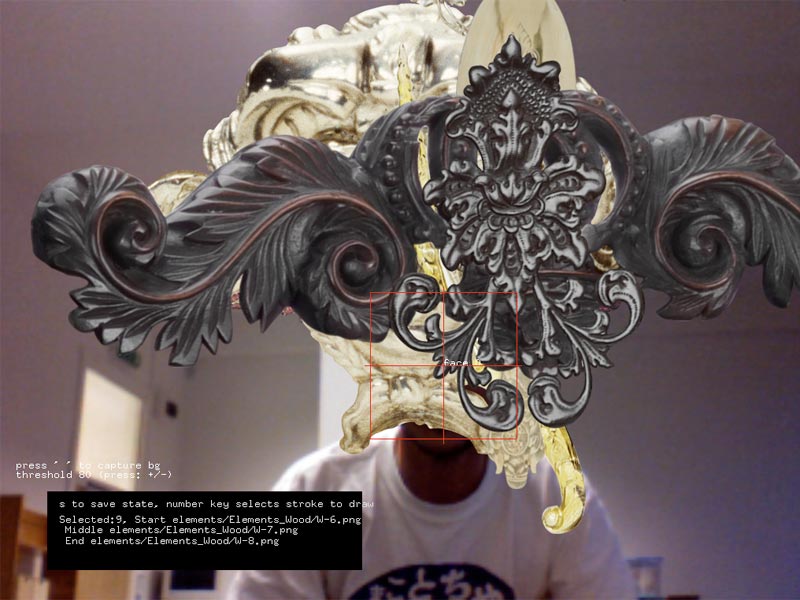 A grab using some of the custom elements that Pete had selected from the V&A archive. It was obvious at this stage that the next step was to add reflected elements, as well as scaling to ensure that the masks generated didn't get overwhelming in scale.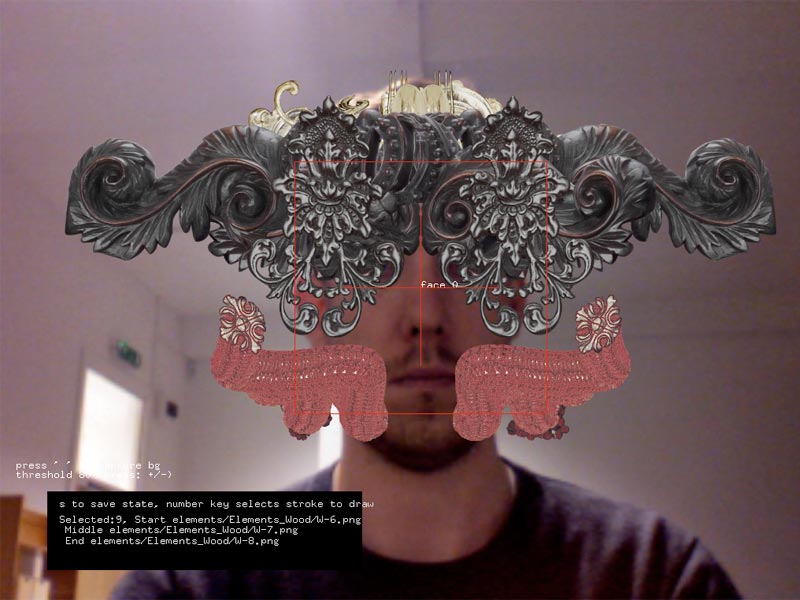 A grab of a scaling, mirrored mask.