Divide By Zero is an interactive dance performance made in collaboration with with Nina Umniakov, first performed at the Laban School by Catarina Carvalho.
Divide by Zero is completely real-time – all imagery is generated on the fly by custom software using computer vision to capture the body silhouette and movement of a dancer.
Full source code is available at Github.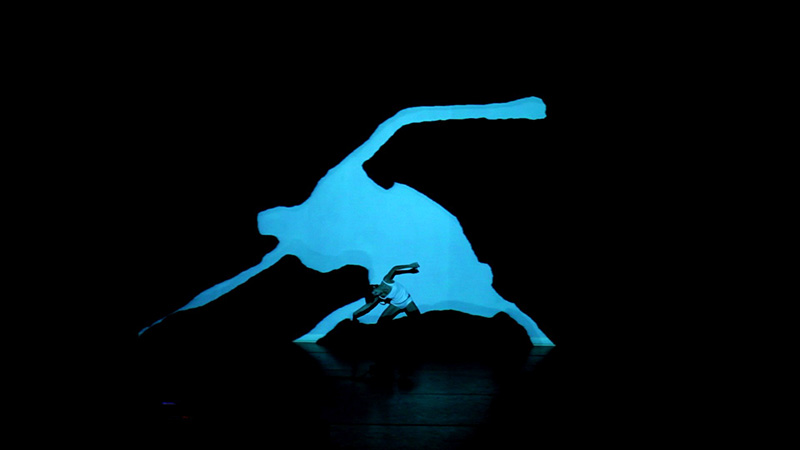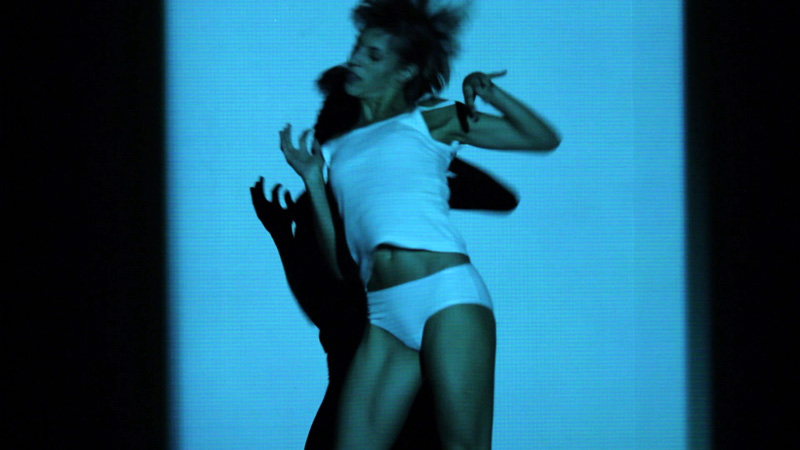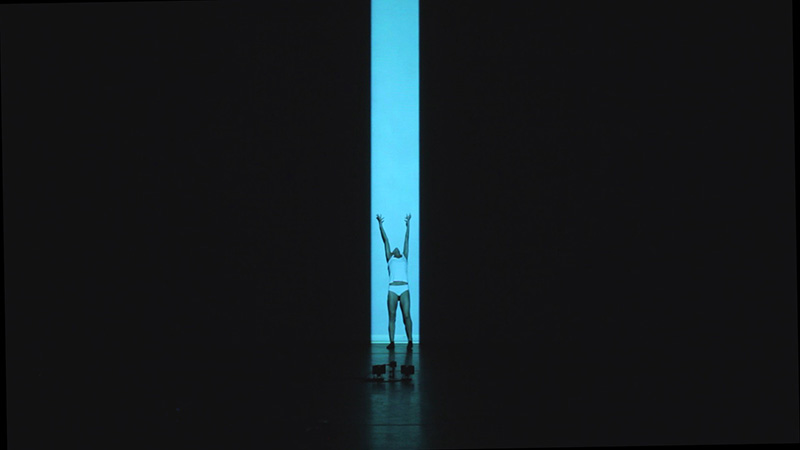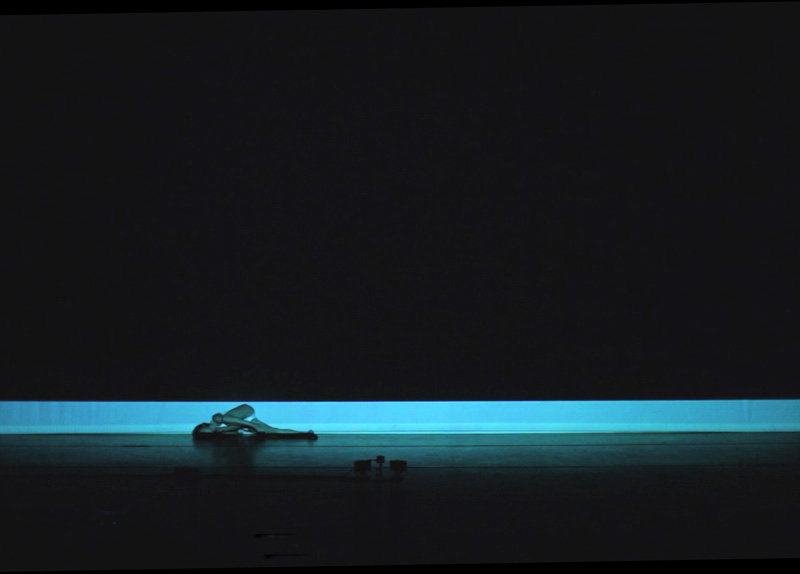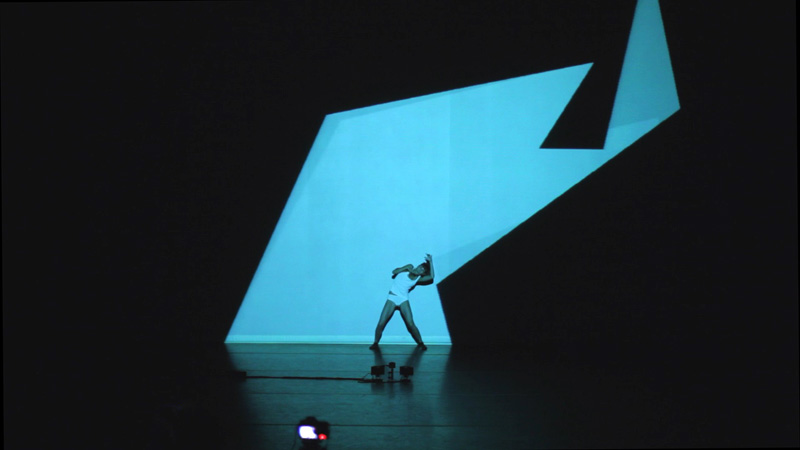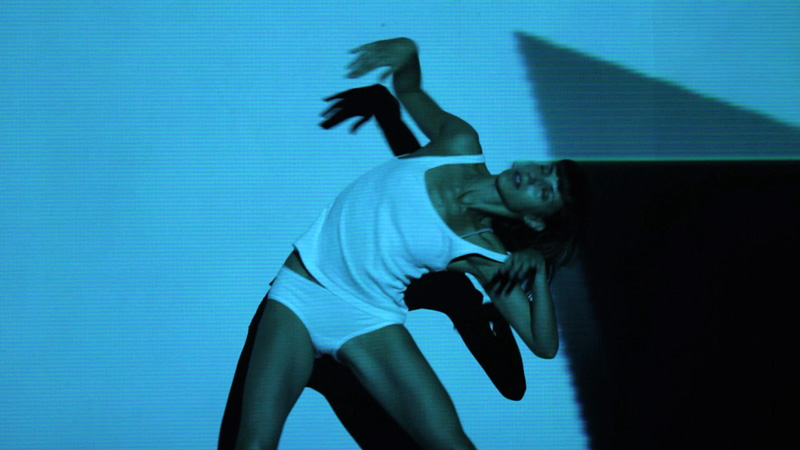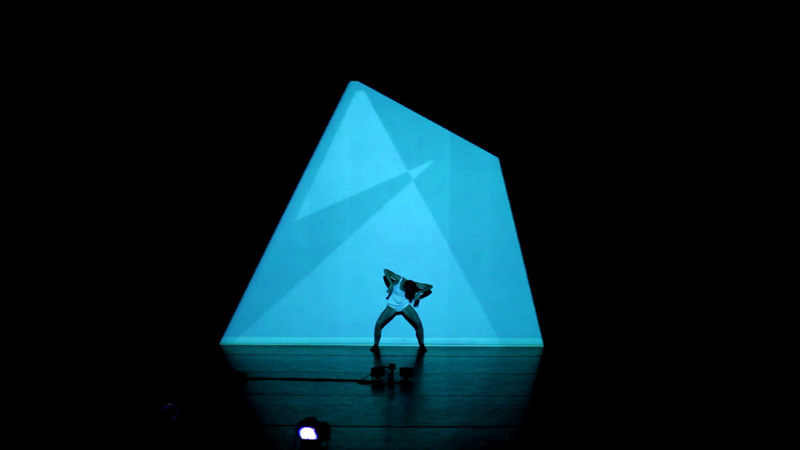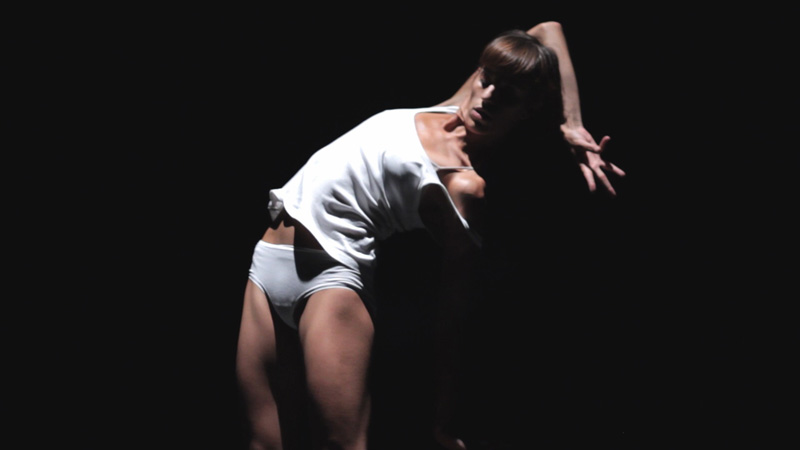 Rehearsal Video for Divide By Zero.