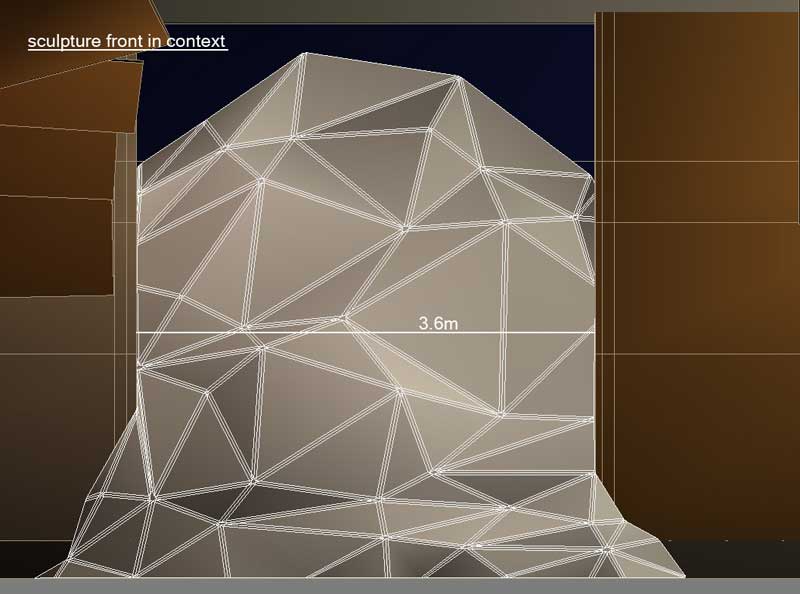 A 3D render of our projection surface.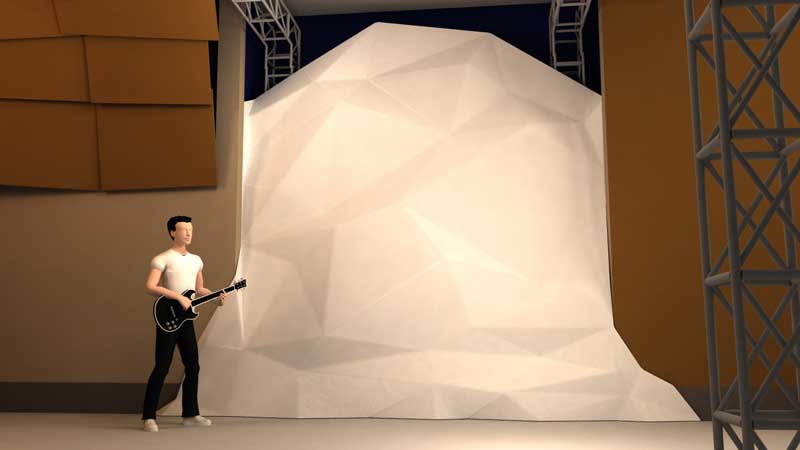 That's supposed to be Adam Levine.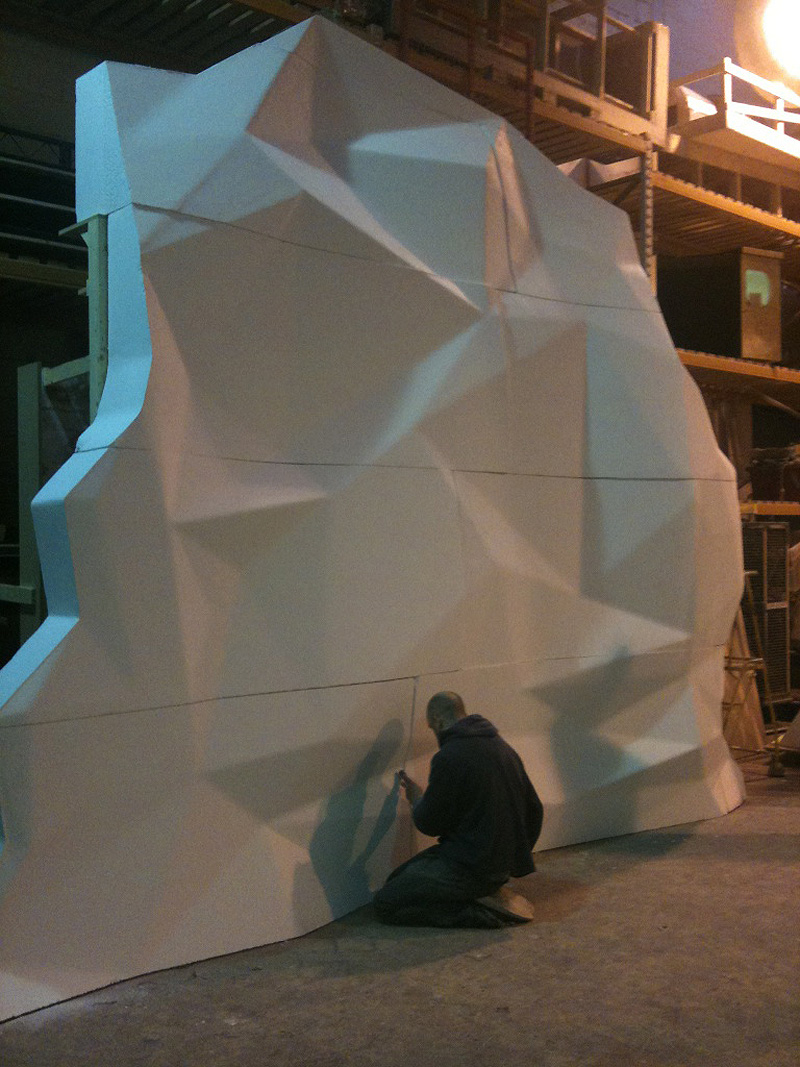 Shape Construction putting the finishing touches to our full size projection surface,  just prior to the event.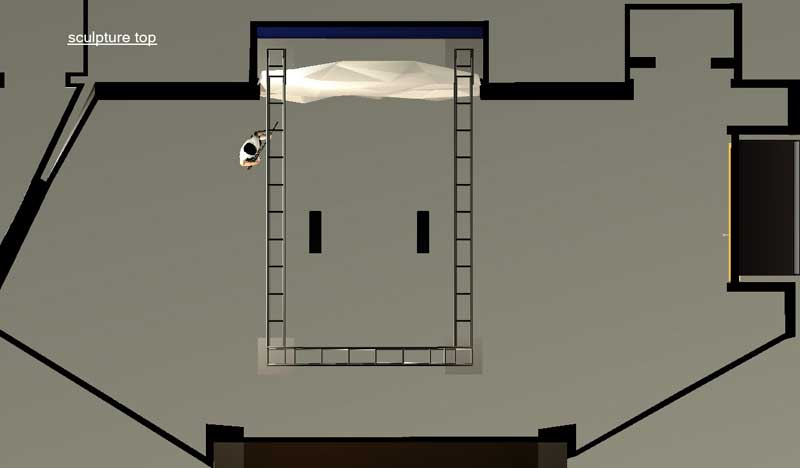 The studio set up plan for the projection and interactive system.

A rendered fly through of the studio space.
Various development images of the interactive modes, each designed to deal with a separate interaction with the fans.