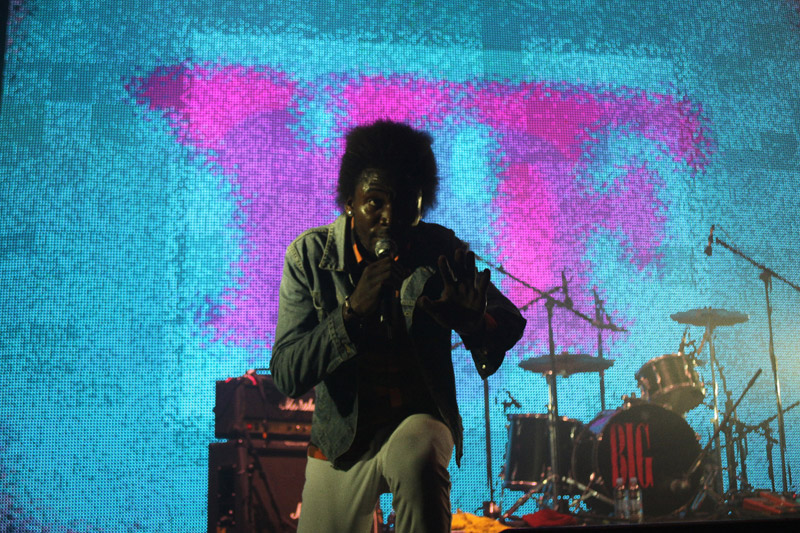 Software Development: Shawn Bonkowski and Zach Lieberman.
We were invited by Diesel to create visuals for the London leg of the 2009 Diesel:U:Music Tour.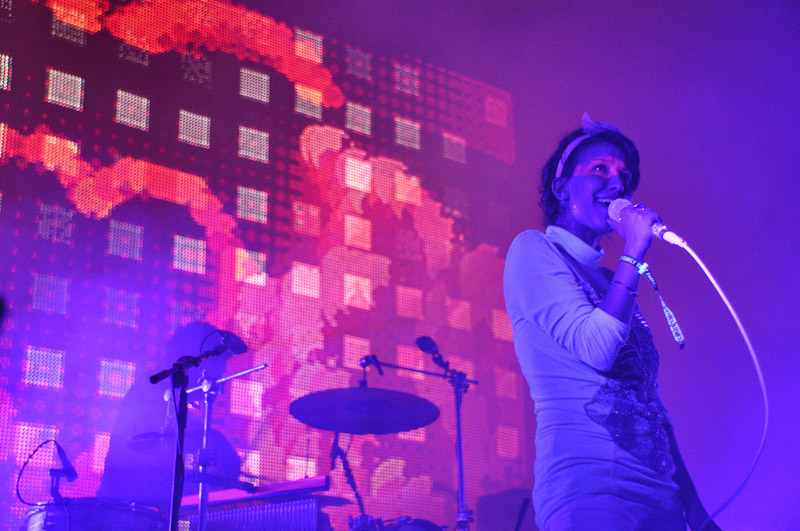 Using openFrameworks, we created a custom piece of "VJ" software that would allow us to mix live generated graphics and pre-rendered content from the bands, as well as taking live audio input from the performers.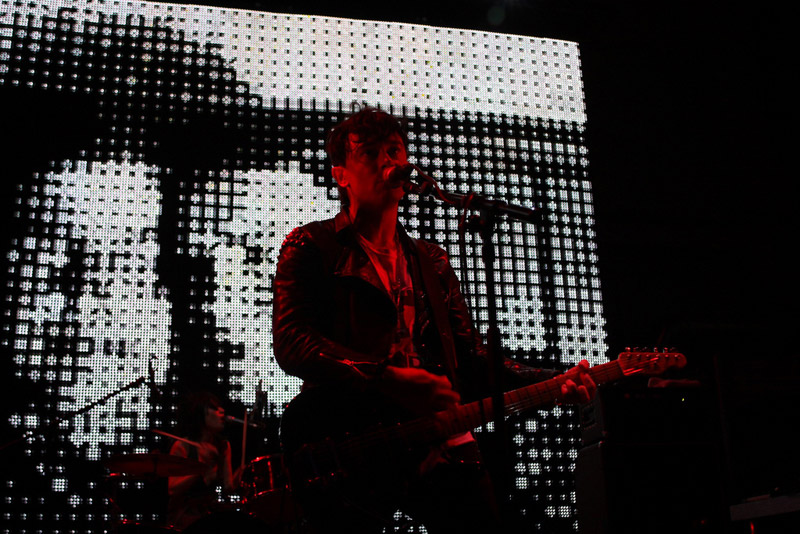 Source code available soon via the Hellicar & Lewis Google Code site.