Software: YesYesNo
Show Direction and Production: Inside Out Productions
Production: Simon Velvin @ The Church
Projection: The Electric Canvas
Hellicar & Lewis produced, interaction designed and art directed a large scale interactive installation for the rebrand of NZ Telecom at the Ferry Building, Auckland, New Zealand.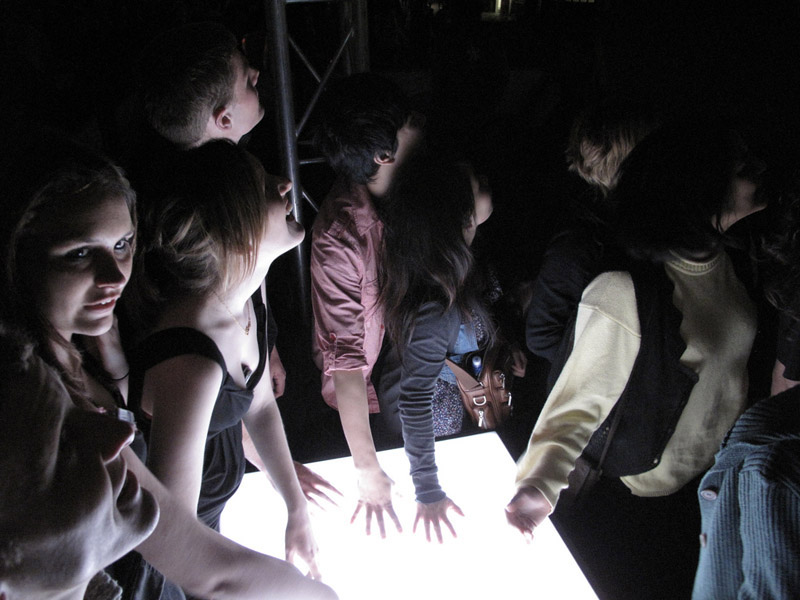 Using software created in openFrameworks by YesYesNo, we collaborated to create a series of installations that worked with peoples bodies, hands or even mobile phones.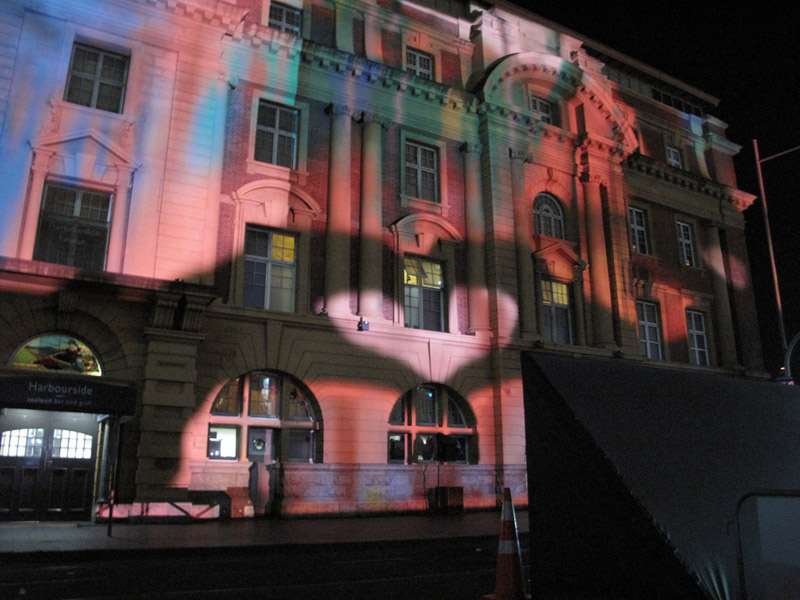 Taking place over five days, the source code (designed for openFrameworks 0.06) is available here.