The Hello Cube was installed on the Tate Modern's Turbine Hall bridge from Friday March 23rd to Sunday March 25th, 2012, as part of Tate Collectives Infinite Kusama. This was part of Tate's Yayoi Kusama exhibition programme and innovative new approach to digital interaction for the UK's largest public art institution.
The Hello Cube is a digital installation that combines interactive software with a physical object in order to create a unique digital experience that integrates online, social media and physical interaction.
The world's first "Twitterable Object," visitors could interact directly with physical installation in the Tate's Turbine Hall and beyond this, anyone could interact remotely anywhere in the world via Twitter.
We worked with several members of the openFrameworks community and wider development community to make the project happen:
Source code available on GitHub.
By tweeting @thehellocube with a series of commands based on Yayoi Kusama's practice a visitor can generate their own unique work. The Hello Cube responds to a series of scenes, colors, and actions, based on workshops run as part of the development process with young people and galleries across London. The Hello Cube development process was based on young people's response Yayoi Kusama and Hellicar & Lewis's own artistic practice.
Tate Audiences & Media team and Tate Collectives teamed up with The Louis Vuitton Young Arts programme and REcreative website with the ambition of finding new ways to engage young people with Kusama's work and philosophy.
The Hello interaction series began with the earlier openFrameworks development on The Hello Wall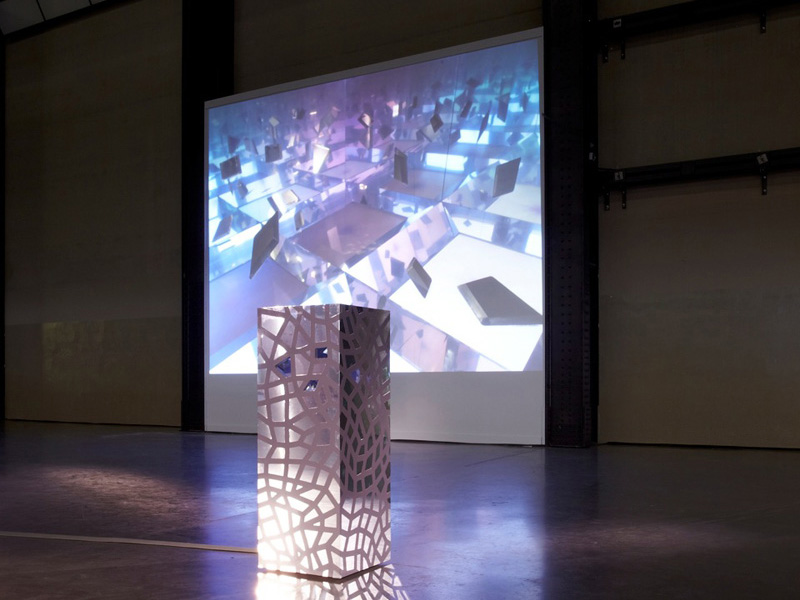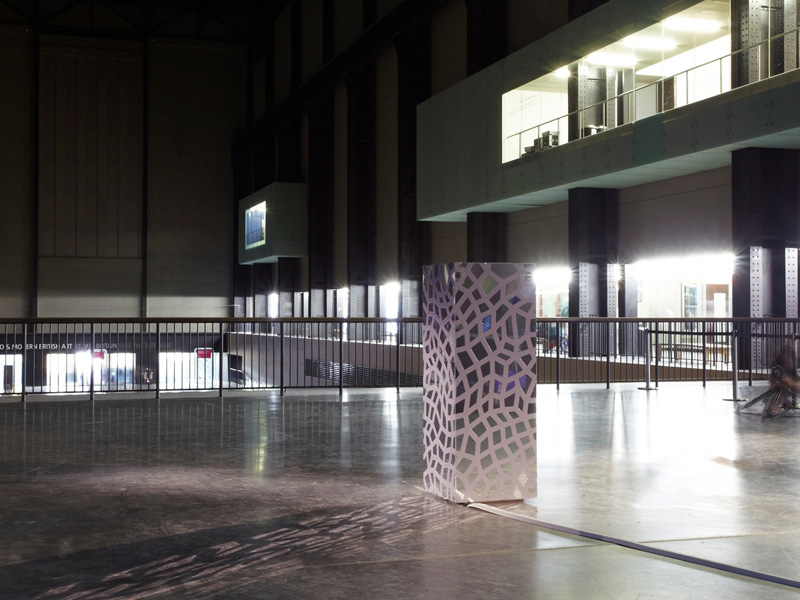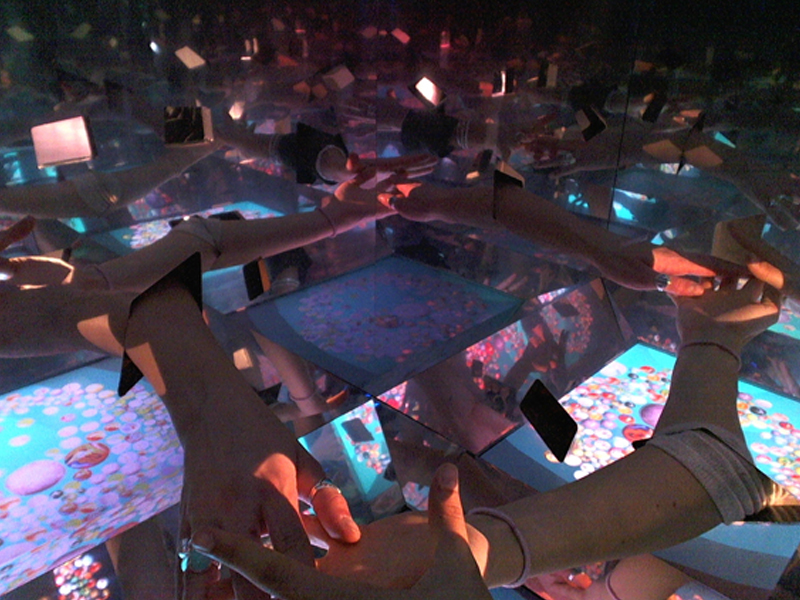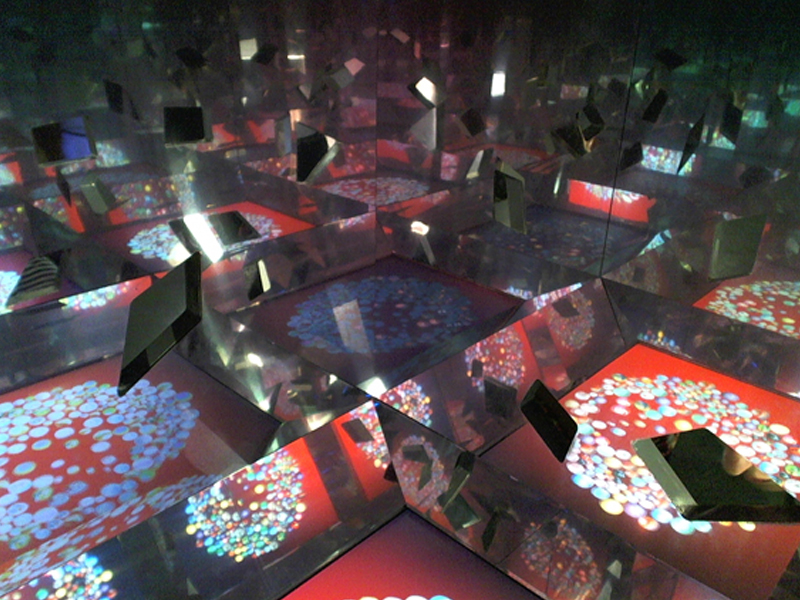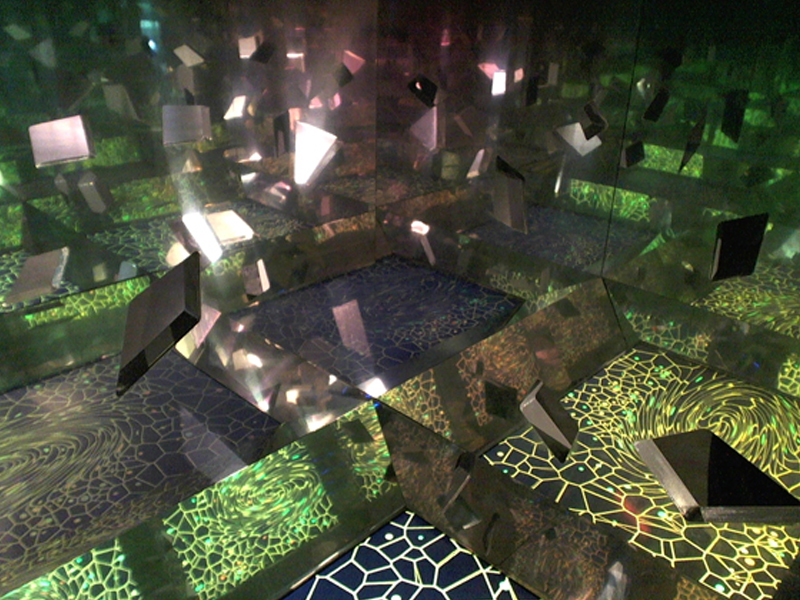 Hello Cube, Tate Modern Turbine Hall.