We collaborated with Intel as they launched 3rd Generation Intel Core processor to create Triptych. Powered by the latest generation of Ultrabooks and Inspired by Intel, the launch event used immersive installations to bring Intel's new processors to life.
We teamed up with Blink Art and Protein to produce the installation and launch event in the Vinyl Factory in Soho, London.
Triptych consists of three fully immersive interactions with particle simulation and real time physics, focused key elements of Intel's new processors: design, power and performance and security. The installation saw people interact with Microsoft's Kinect motion sensors, hooked up to Intel-powered laptops, creating visuals projected onto giant screens that reacted differently depending on a visitor's movements.
For example "Security", representing virus and malware protection, saw a school of piranha-like quadrilaterals dive into the on screen silhouette of who ever was interacting in real time.
We worked with several members of the openFrameworks community and wider development community to make the project happen:
Source code available on GitHub.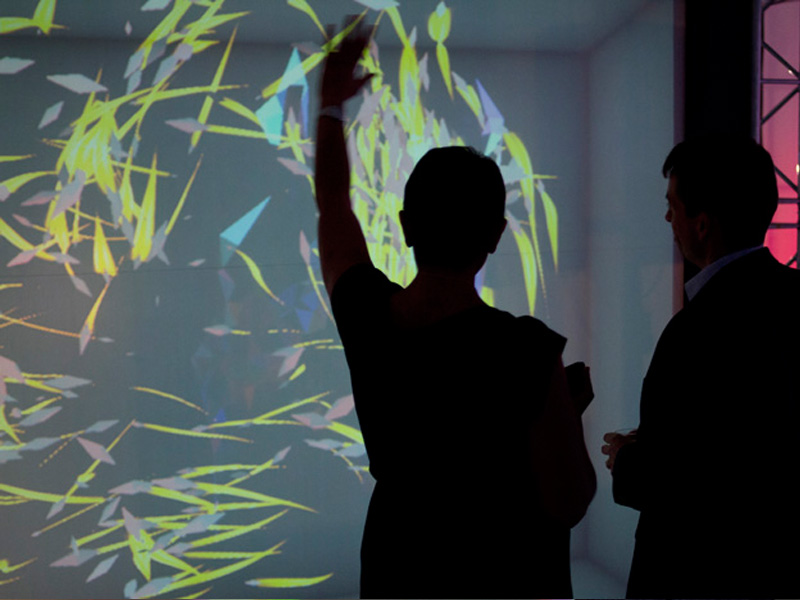 Intel Triptych at The Vinyl Factory, London.